RHOX 6" Spindle Lift Kit for Club Car DS Gas 94-03.5 and Electric 84-03.5
---
Sale price
$430.00
Regular price
$640.00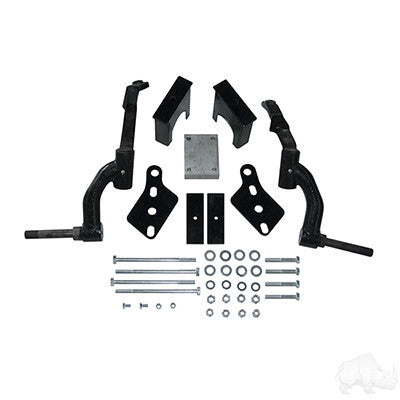 RHOX 6" Drop Spindle Lift Kit for Club Car DS Gas 94-03.5 and Electric 84-03.5.

Specially designed for extreme environments and all-terrain use.

Spindles are constructed of cast steel.

Easy installation.

10" or larger offset wheels required.
NOTE:  In order to use the 30054, the DS must be 03.5 or older and have metal dust covers on the front hubs. If the DS has plastic dust covers, please see 30059.
SKU:  30054                         Brand:  RHOX
Make:  Club Car                   Model:  DS Gas 94-03.5 & Electric 84-03.5
Related Products
---